Fri, February 15, 2013 at 18:44
A great speech makes people think, touches the heart, and tickes the funny bone. We work hard to construct speeches with impeccable detail and flawless logic, unless you are explaining our federal tax system. We can tell a personal story that touches the heart. As a young boy, I lost Ringo, my dog. I'll get you a tissue.
Many of us are challenged to be humorous in a speech. We believe and tell everyone, "I'm not funny."
Trying to tell a joke makes me feel so corny. That's spelled with a "C" not with a...
Happily, Steve North "The Comedy Coach" shared with us four comedy formulas that will keep you funny forever. Forever works for me. Gives me a little more time. Whether you are looking for strategies for speeches, Table Topics, tall tales, improv comedy, acting, or at work delivering your status report, Steve's method will work for you.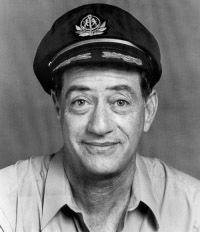 Steve and Barb North provide many kinds of training from stars to beginners, They run workshops and seminars for groups, personal training, shows, and even Skype-based training. If you are in Los Angeles, you can see them perform at Thursday Night Live.
Now, from Steve's upcoming book, here are 4 Comedy Formulas That Will Keep You Funny Forever:
1. EXAGGERATION

You will learn how to exaggerate to the point of absurdity, until everyone laughs. Not funny enough: "I haven't gotten any sex for 10 years."

Funny enough: "Neither me nor my ancestors have gotten any sex since the 12th century."

Or exaggerate small: "I haven't gotten any sex since ... 4:30."

2. THE SWITCH

The "Switch" formula teaches mis-direction, twist, selectively omitting important facts -- all for the purpose of creating surprise=laughter.

Easy drills teach you to switch the Who, What, Where, When, What, Why, How.

A typical WHO switch: "I just left this woman I've been with for twenty years. I finally said, 'I've got to get out of the house, Mom'."

A typical WHERE switch: "My wife is always vacuuming during the football game. She claims it doesn't bother anyone else in the stadium."

"I'm Italian and Jewish, I don't know whether to be a defendant or a lawyer."
Try these methods. If you are in Toastmasters, you get to try them in a place where the results don't kind, kinda like Open Mic Night. If not, you might find a comedy club near you with an Open Mic Night. Search on Google for [Your City] comedy open mic.
Here are the search results for: Ottawa comedy open mic.
To your future smiles and laughs,
Coach Craig
Post a Comment
|
Categories:
Humour,
Speech writing,
Table Topics