Mon, December 1, 2014 at 7:23
Jim Robinson is an author, stand-up comic, avid member of Toastmasters, retired public servant, and for many, friend and family. The comedy group Don't Quit Your Day Job, led by Felice Miranda and Ari Black, organized a roast for Jim.
If you missed the event or would like to experience it again, here it is in video:
If you prefer to fast forward the video, you can using the links below:

21:42 Brian Wherrett
32:40 Rachelle Todd
35:10 Lynne Zander
42:40 Nena Nera
50:50 Craig Senior
1:00:00 Don Kelly
1:09:20 Daria Ghaby
1:13:50 Leona Hamel
1:17:40 Ann Robinson
1:21:25 Ed Robinson
1:28:16 Mary Robinson
1:29:50 Jim Robinson
Over the years, Jim has made people laugh at Yuk Yuk's, Absolute Comedy, and won the District 61 Humorous Speech Contest.
Jim also wrote the book, The Curse of Lebreton Flats.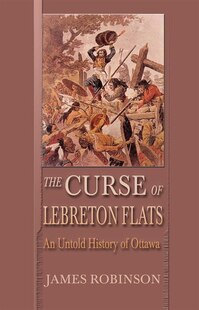 Credits
A production of Don't Quit Your Day Job Comedy Night
Felice Miranda & Ari Black
Guest of Honour
Jim Robinson
Masters of the Roast
Felice Miranda and Ari Schwartz
Entertainers
(in order of appearance)
Harry Kingston (introduced Ari)
Felice Miranda
Brian Wherrett
Rachelle Todd
Lynne Zander
Nena Nera
Craig Senior
Don Kelly
Daria Ghaby
Leona Hamel
Family presenters
Ann Robinson
Ed Robinson
Mary Robinson
Real Talent
Jim Robinson
Cameras
Stephen Gagne
Craig Senior
Event Sound
Rick Holloway
Video and Sound Editor
Craig Senior
Photos
Frank Schilder
Ari Schwartz
Sanjeev Dutt
Video Clip at Absolute Comedy
Russell Barth
Post a Comment
|
Categories:
Humour,
Video